April 20th, 2019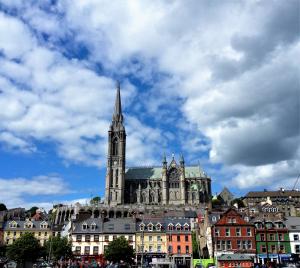 Waterfront Cobh Cork Ireland - Cobh was the gateway to the new world and was last point of call for RMS Titanic. It was also the birth place of my paternal grandparents who came over to Australia from Ireland in the 1920s. I visited their beautiful city in 2012, to see the place they often talked about.

It's quite sad to know that they never returned and never saw any of their family members again. Australia was so far away and travel was so expensive.

Can you imagine what it must have been like to be a 19 or 20 year old, to pack a suitcase and say goodbye to your family and friends, jump on a ship (by yourself) bound for a country you have never seen before, all the while knowing you may never return and possibly never see them again. I know the sense of adventure must have been wonderful but the realisation must have taken some courage!

I've always loved to travel and see somewhere new, somewhere different. As a young woman of 20 I travel by myself and went to work for a mining company on Bougainville Island, Papua New Guinea, away from home and family but I knew could always return.